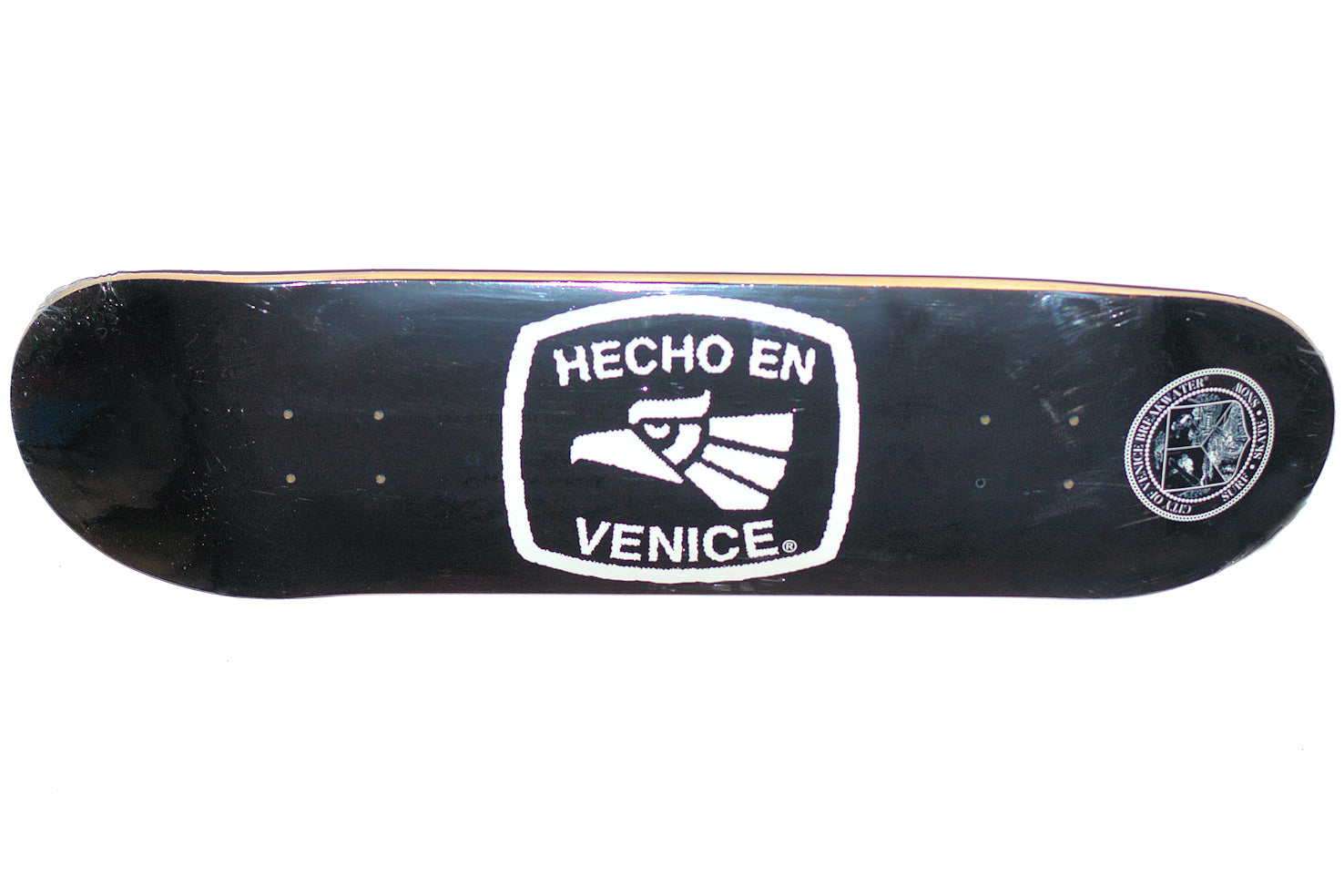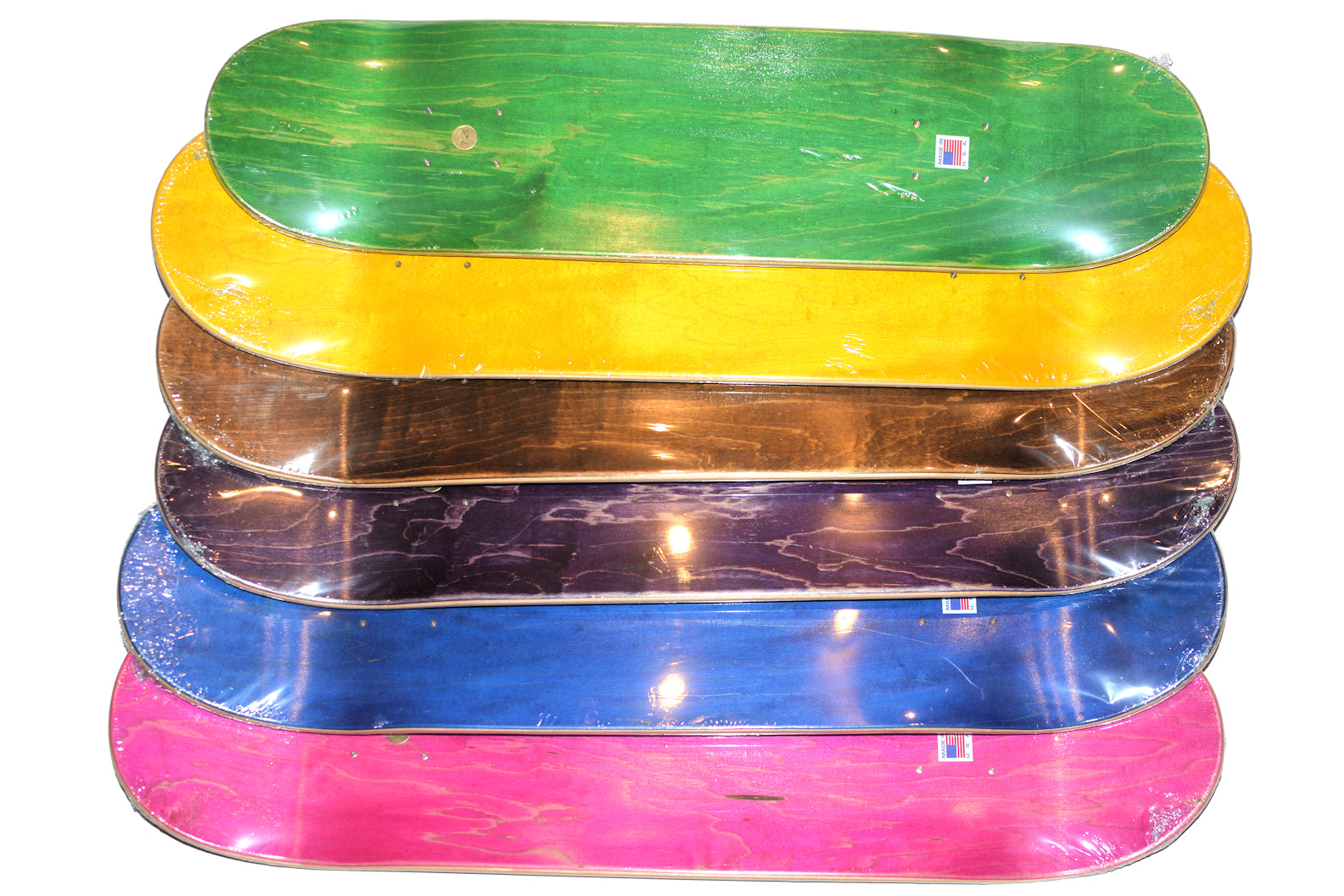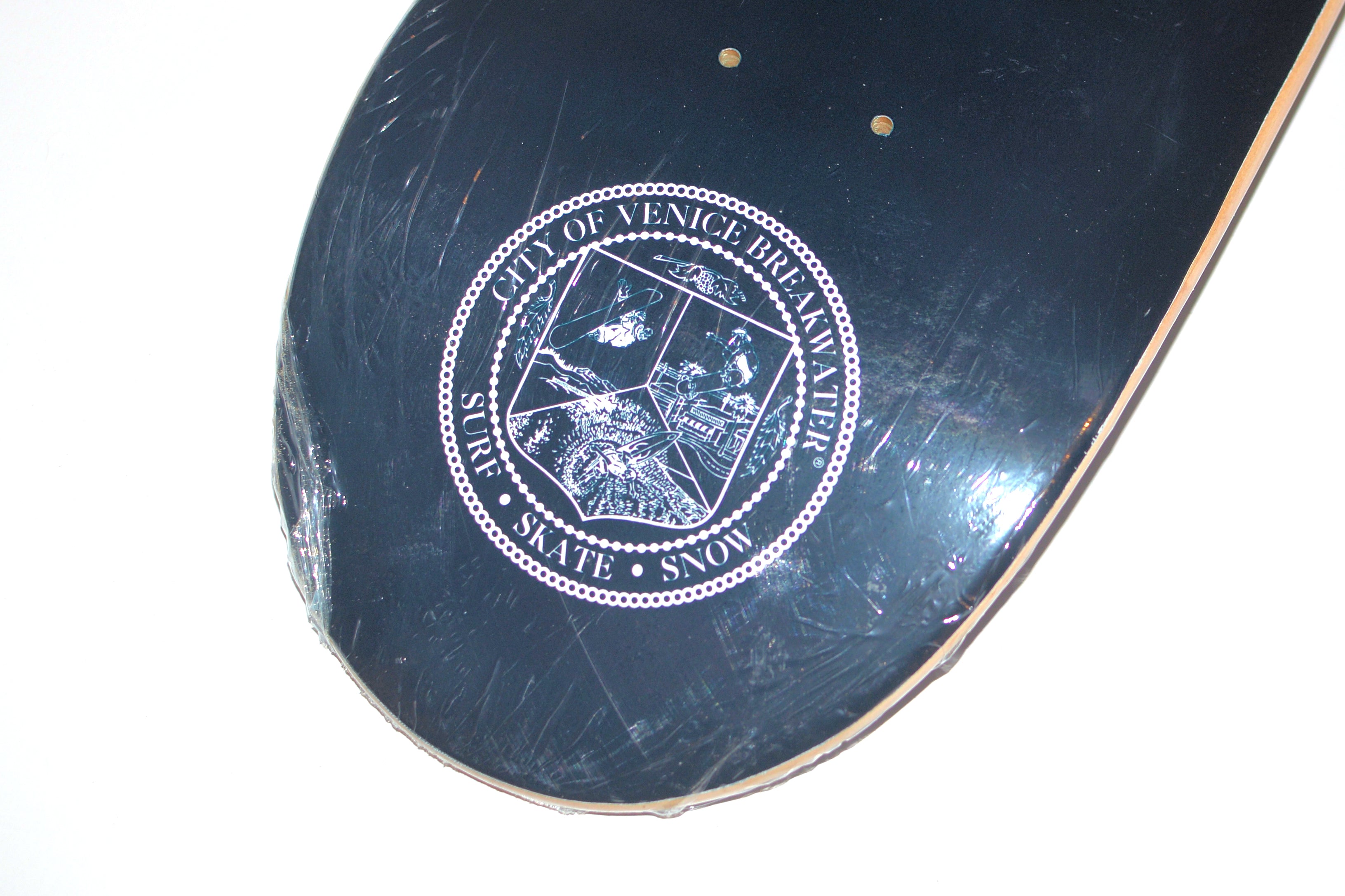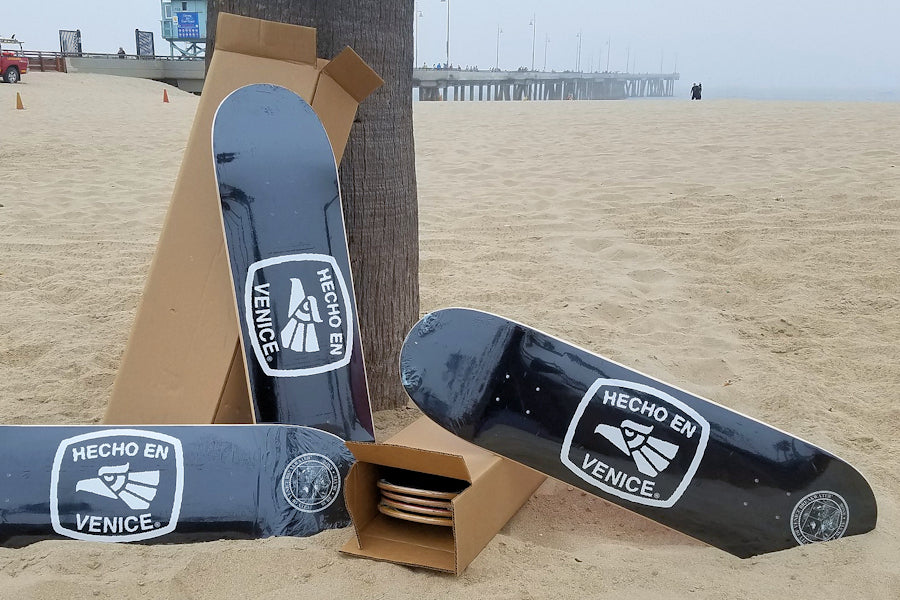 HECHO EN VENICE
HECHO EN VENICE SKATEBOARD
For the first time ever, skateboards from Hecho En Venice!
Only a small batch of these were made, and as of right now, it is unknown if more will ever be made. They may come back in stock, they may not. We got almost half of all of the small amount of boards that were made, and here they are, available to order.
They are available in 7.25, 8.0, 8.25, and 8.5 sizes. The bottom is classic Venice navy blue with the Hecho En Venice Logo on the center and the Venice Breakwater seal on the tail.  The top is a wood stained color.  Different color tops are available.
All skateboard sales are final, no refunds or exchanges. 
The photos are of the actual skateboards that will be sent out,  they are still wrapped in plastic from the manufacturer, that is why they look so glossy.