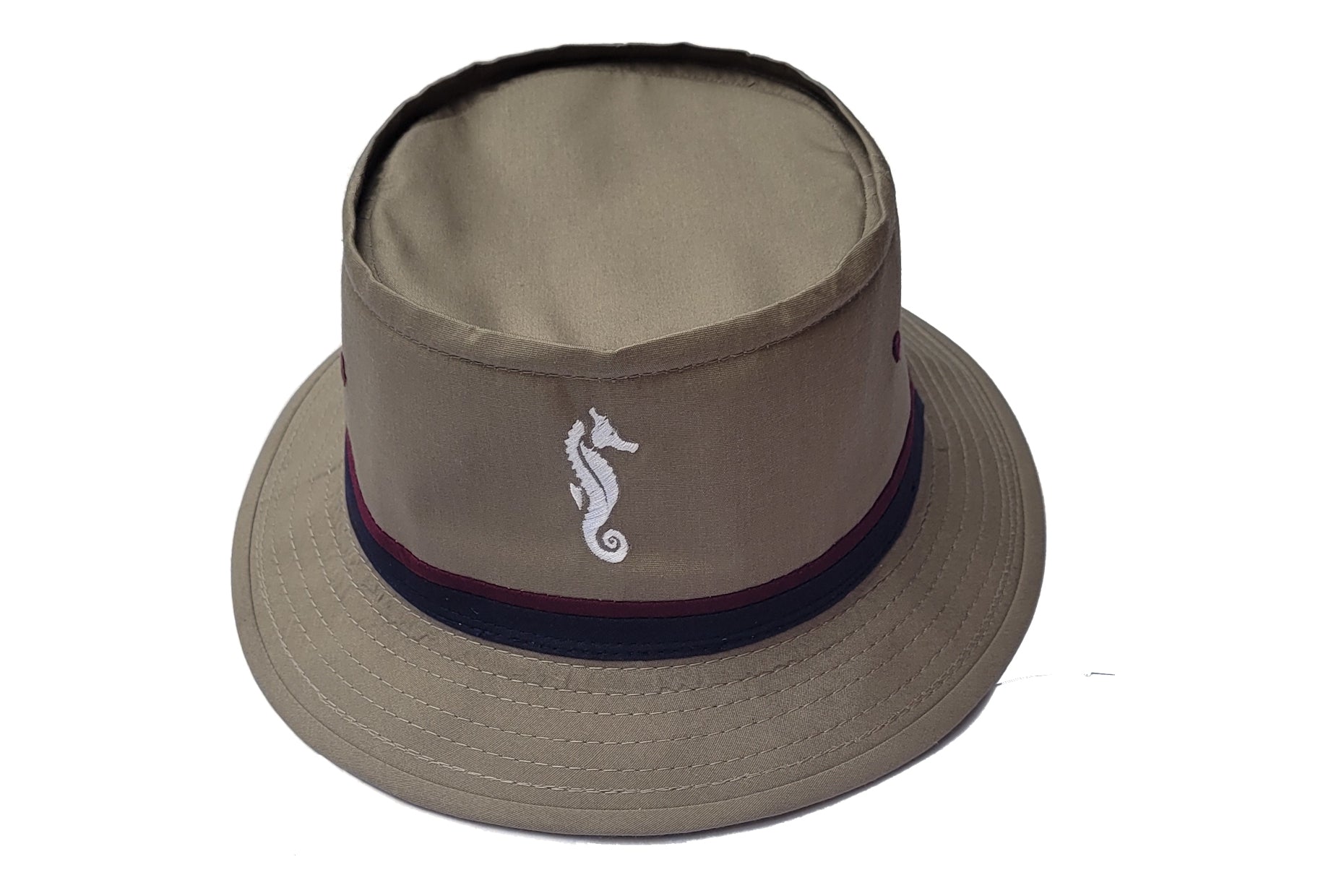 OCEAN PARK 26
OCEAN PARK SEAHORSE LEISURE HAT
Stay protected and stylish with the Ocean Park Seahorse Leisure Hat.
This roll-up style bucket hat goes anywhere you go — from bench at Tower 26 to Sunset Point and beyond. This hat style features flexible cotton (75%) and polyester material (25%) that easily regains its normal form after being compressed or "rolled up" with minimal creasing. Convenient to pack and incredibly comfortable.
The Ocean Park Leisure Hat is a highly versatile option for outdoor sporting and relaxation. This UPF 50+ hat offers optimal sun protection with a 3 5/8" flat top crown and a 1 7/8" upturned brim. Available in two sizes, this low-maintenance roll-up bucket hat can be dressed up or down for any occasion. It's a perfect accessory for anyone who enjoys the convenience of no-fuss, versatile wardrobe pieces.
This style's most unique features include:
A buckram-supported crown
Maximum UPF protection
A minimalistic, color-coordinated hatband
Two eyelets per side
A comfortable cotton sweatband

Medium:

 7" to 7 1/8"

Large:

 7 1/4" to 7 3/8"