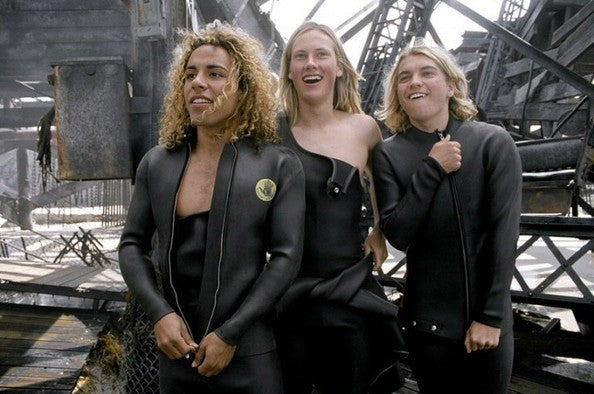 Shacked Mag
Lords of Dogtown Blu-Ray
 A fictionalized take on the group of brilliant young skateboarders raised in the mean streets of Dogtown in Santa Monica, California. The Z-Boys, as they come to be known, perfect their craft in the empty swimming pools of unsuspecting suburban homeowners, pioneering a thrilling new sport and eventually moving into legend.
"LORDS OF DOGTOWN tells the radical true story of three teenagers from California who took skateboarding to the extreme and changed the sports world forever. Stacy Peralta (John Robinson), Tony Alva (Victor Rasuk) and Jay Adams (Emile Hirsch, Into the Wild) are the Z-Boys, a bunch of nobodies until they join board designer Skip Engblom (Heath Ledger, The Dark Knight) to create a new style of skateboarding that becomes a worldwide phenomenon. But when their hobby becomes a business, the success shreds their friendship." 

Directed by Catherine Hardwicke (Thirteen, Twilight) and featuring an all-star cast including Michael Angarano, Nikki Reed, Rebecca De Mornay, Johnny Knoxville, America Ferrera,  and Mitch Hedberg.

- First time available on Blu-ray in the U.S.!
- Unrated, Extended Cut with additional footage not shown theatrically!
- Bonus Features Include: Audio Commentaries, Deleted Scenes & more!
Number of discs: 1
Region: Region A/1
Language: English
Rated: PG-13 : Parents Strongly Cautioned