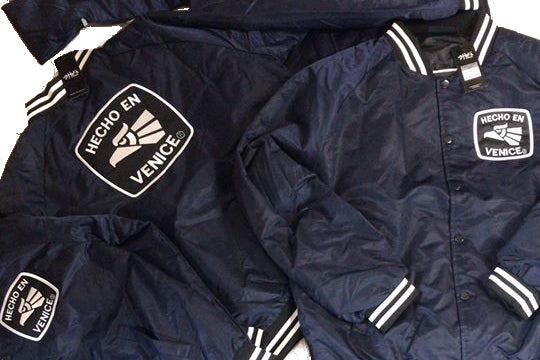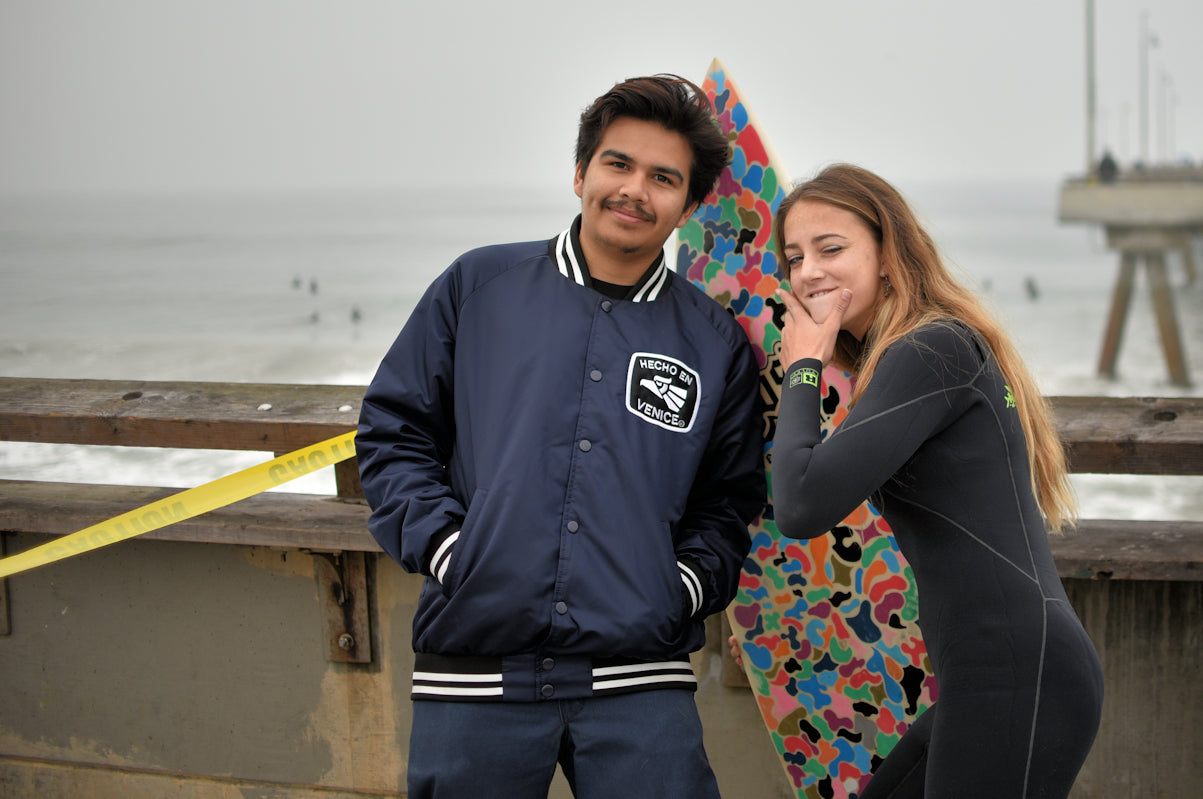 HECHO EN VENICE
HECHO EN VENICE VARSITY BOMBER JACKET
New jacket from Hecho En Venice.
This varsity bomber/lettermens jacket features the Hecho En Venice logo embroidered on the left side of the chest and on the back.
Satin finished nylon. Body colored snap button closure hand pockets each side. Striped ribbed sleeve and neck collar. Lightly filled with Polyester for added warmth.
Shell - 100% Nylon, Lining - 100 Polyester, Filling - 100% Polyester
Limited quantities!
Please size chart below for sizing.