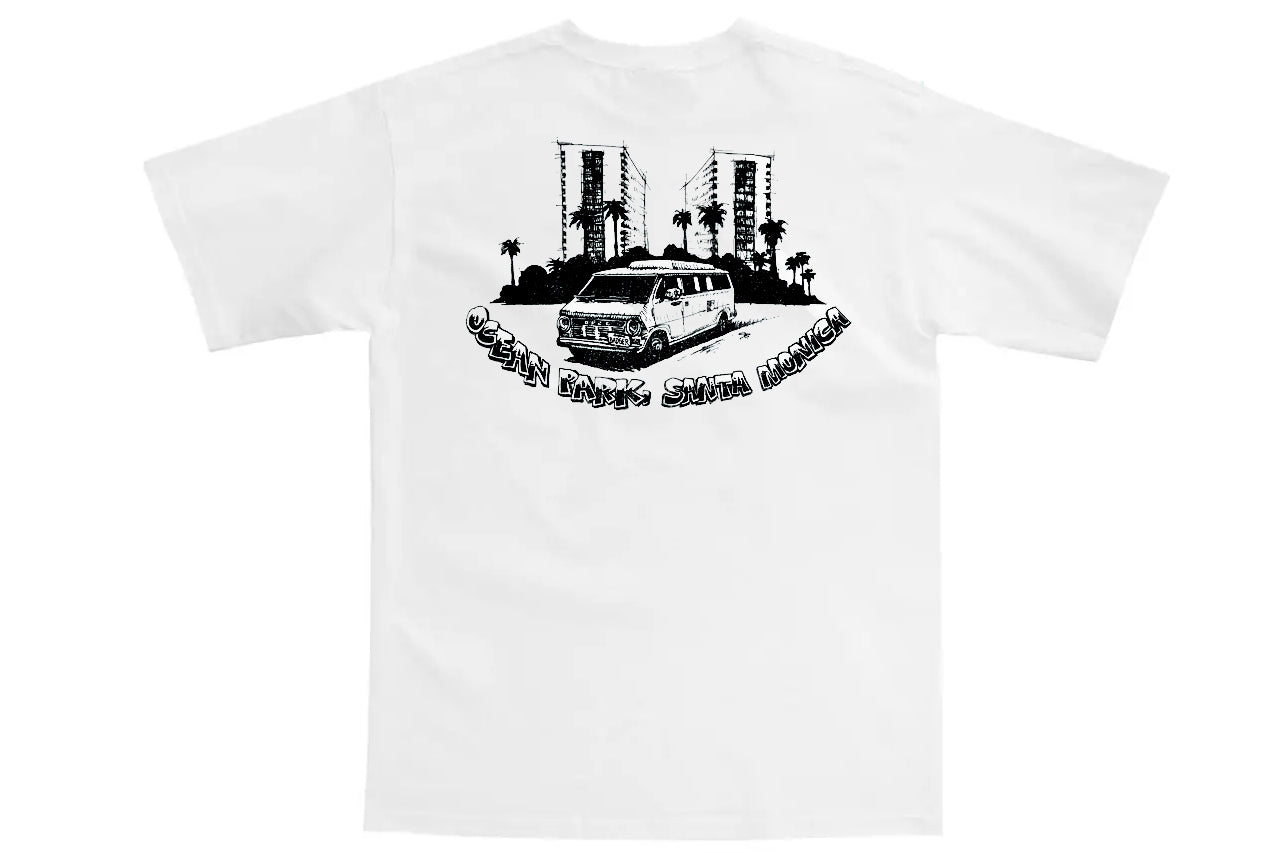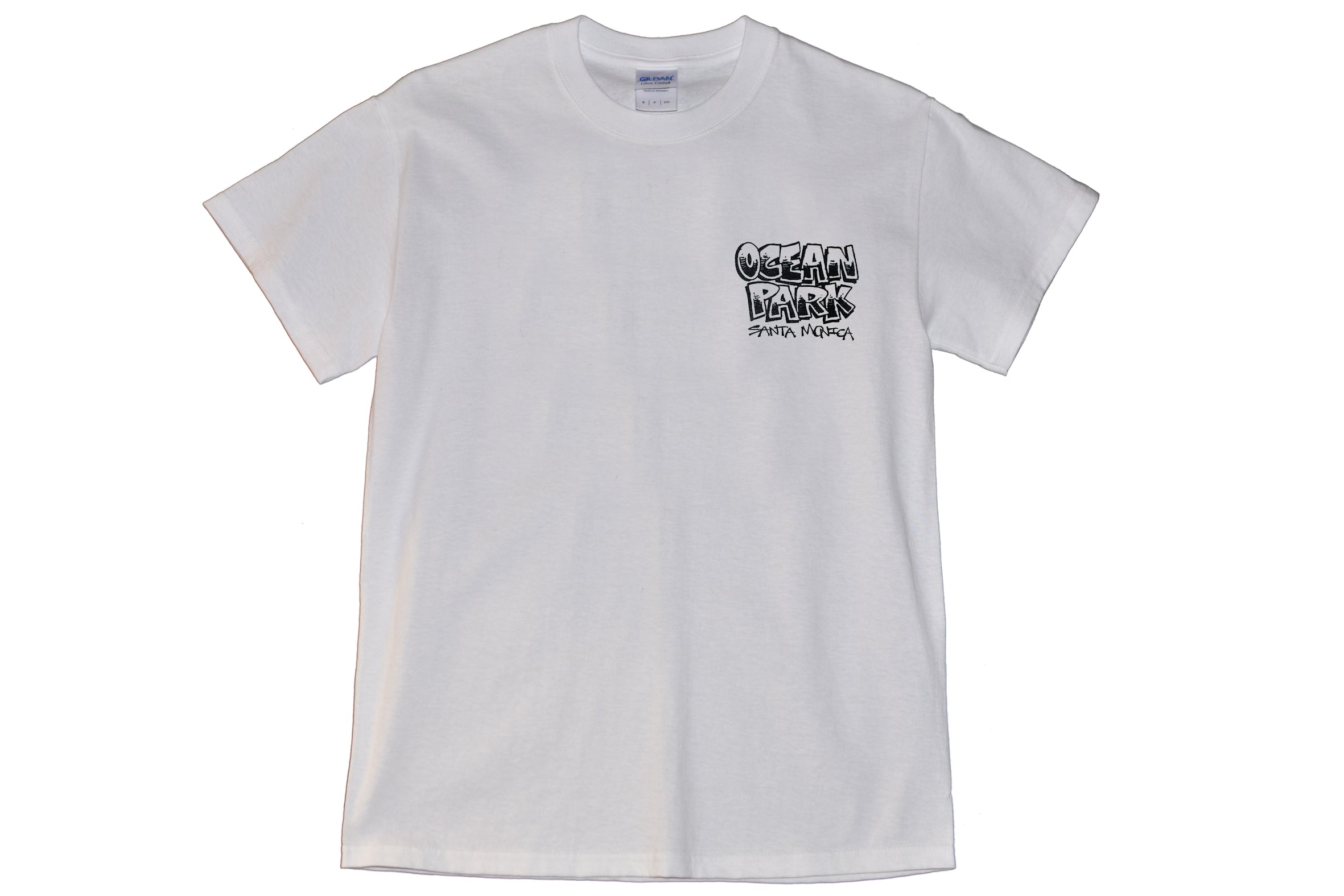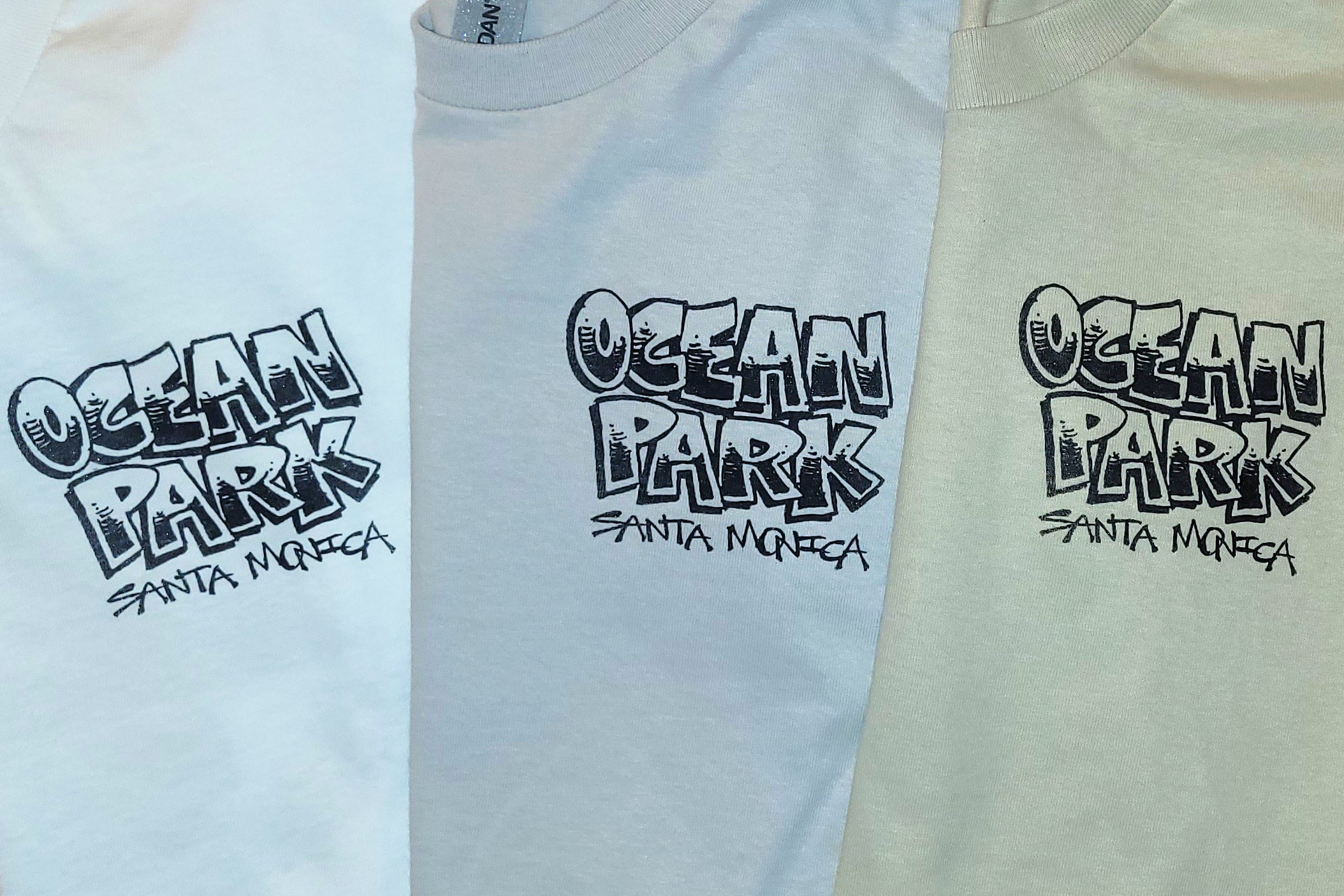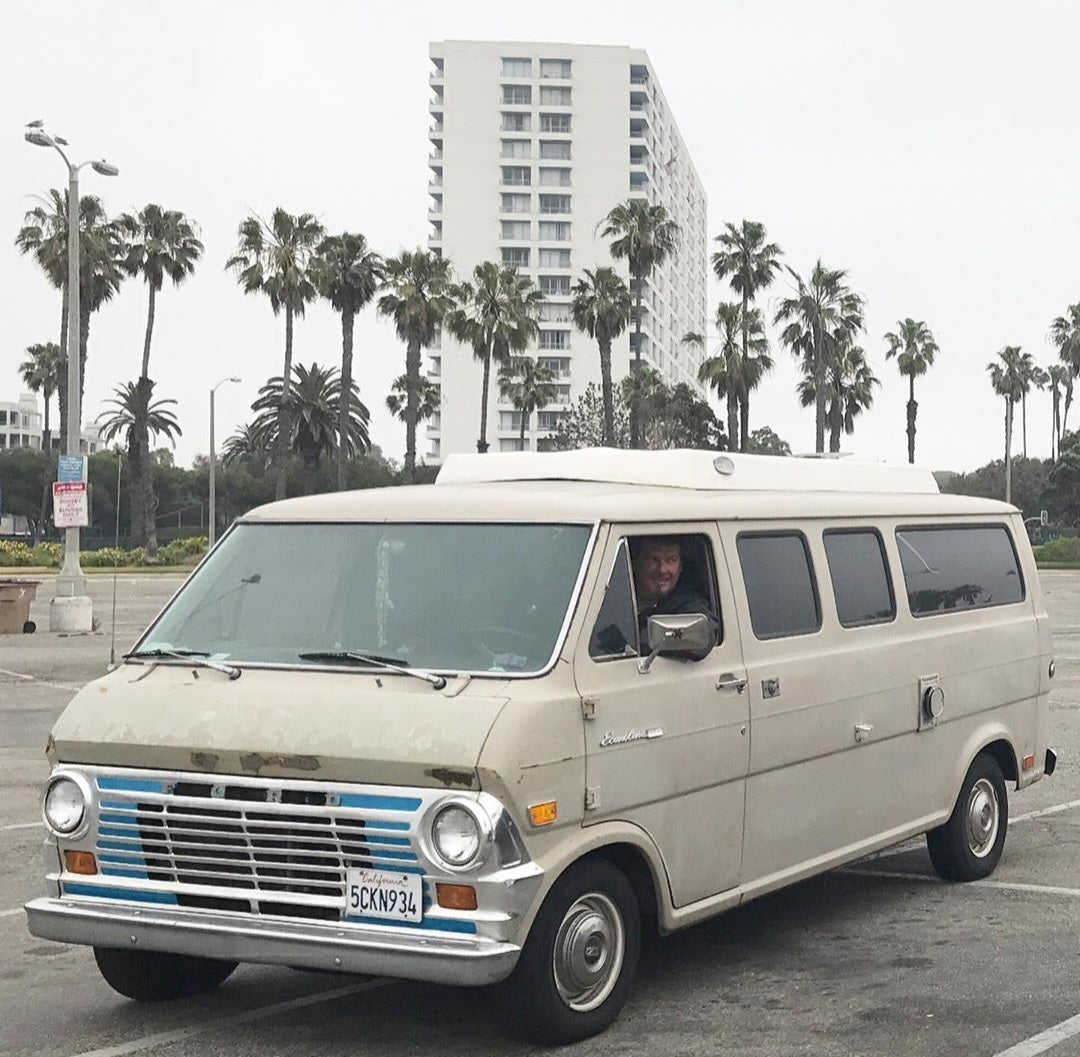 OCEAN PARK 26
BADGER T-SHIRT
The Badger T-Shirt. This design is a memorial to our good friend Mike "Badger" Meiers, and is also a great t-shirt for anyone who loves Ocean Park and Santa Monica.
In the foreground is Badger's beloved 1969 Ford Econoline Super Camper Van, and in the background are the famous Pacific Shore Towers, a longtime Ocean Park landmark.
Available in 3 color options: white, silver, or tan.